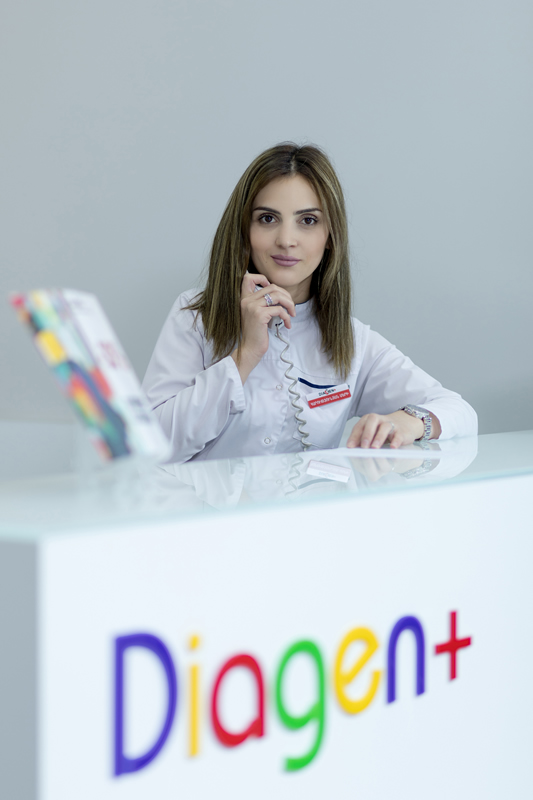 During these years, DIAGEN + has gained a reputation of a highly reliable expertized diagnostic laboratory and has recorded real impressive results.

This became possible due to the constant expansion of the range of services, quality increase of laboratory tests in compliance with the level of European standards, which is regularly certified by a number of certificates on External Quality Control issued by the Reference Institute for Bioanalytics (RFB) of German Medical Association.

DIAGEN + consists of experienced professionals equipped with high class preparation background. Our staff upgrades the qualification skills regularly.
Together with our foreign partners, we keep a close eye on the innovation technologies in the field of medical diagnostics. The best technologies are introduced in DIAGEN + after being tested.
We are proud that patients from all regions of Armenia receive up-to-date world class diagnostic services.

Choosing DIAGEN+, you choose the following:

Great quality service
Procedure safety
Integrity and reliable results
Operational efficiency

Cautious care




Attention to details



We hope that regular updates on diagnostic methods and reports on current loyalty campaigns on our website will be of interest to you.
With best wishes
Team of DIAGEN+

Information:
Date of establishment: June 18, 2004
License MZ RA - ?-XX-000579 dated 18.06.2004
Management - pursuant to international standard ISO 9001:2008
Internal quality control of analyses - according to the protocol N125 ISO 9001: 2008 BUREAU VERITAS Certification UA 225890
External quality control of analyses - according to the program of the Reference Institute for Bioanalytics (RFB) accredited to DIN EN ISO / EC 17043, Germany.